Designed, Built & Delivered Right. Everytime.
Burglar Bars
Burglar bars provide a secure shield against intruders attempting entry through your HVAC duct.
Cambridgeport's unique flanged design would require intruders to lift the entire rooftop unit to gain access to your building. In the event that this is actually achievable, burglar bars can be welded into the curb for even more effectiveness.
Features
Heavy gauge galvanized steel
1/2″ OD steel rods
Unique flanged design
One-piece welded construction
Options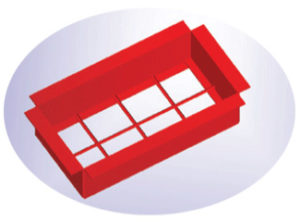 Find HVAC Burglar Bars