Curb Adapters
Mate any existing roof curb to any new commercial HVAC unit.
No roofer required!
Remove the old HVAC unit.
Set the adapter onto the curb.
Install the new HVAC unit.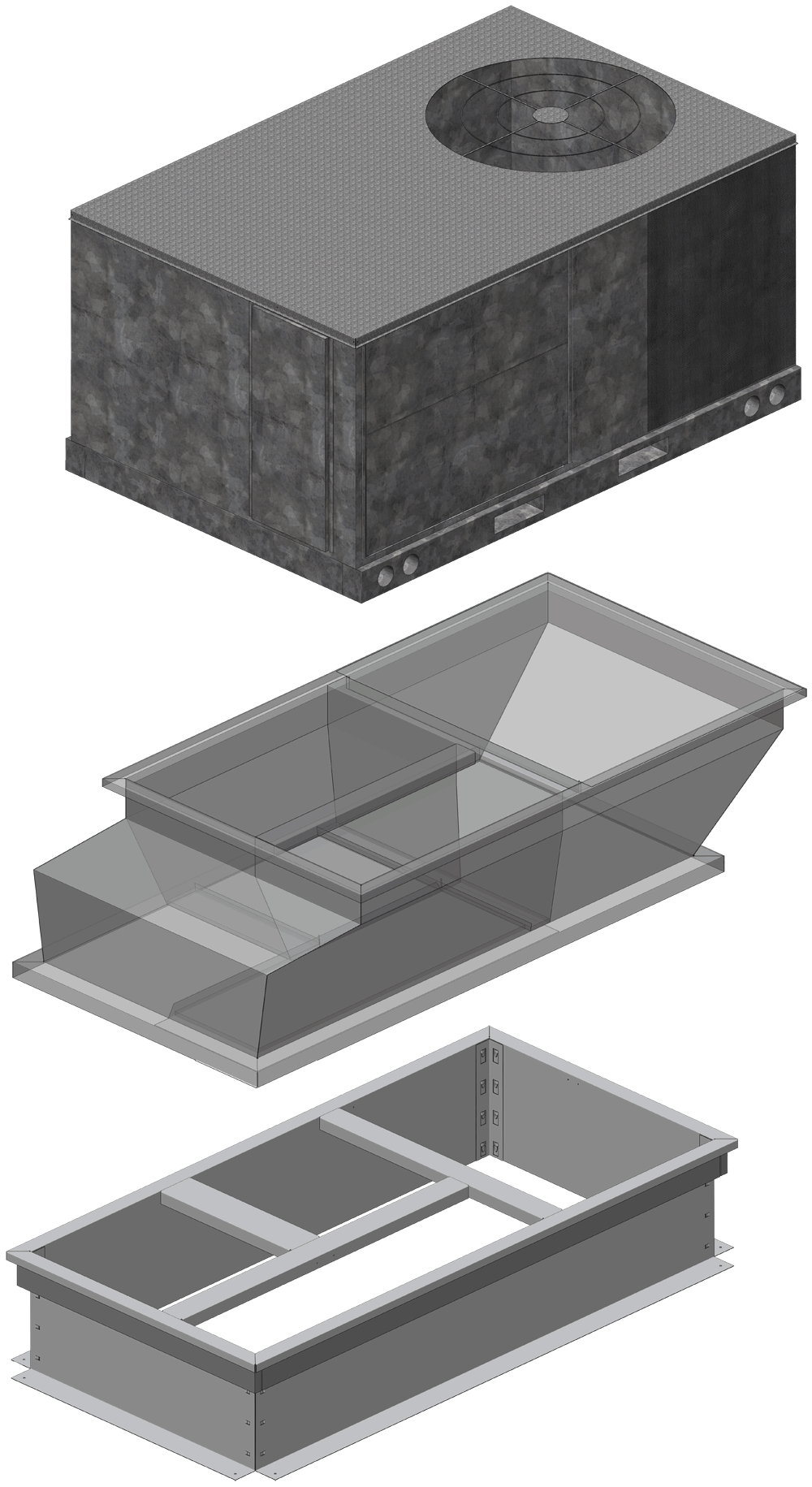 Features
One piece welded
Heavy gauge galvanized steel
Fully insulated
Supply transitions installed
Welds sprayed for rust prevention
Designed for low static
Options
Horizontal supply / return
Vibration isolation
Filters
Wind / seismic
Zone dampers
Acoustical
Lifting lugs
Custom design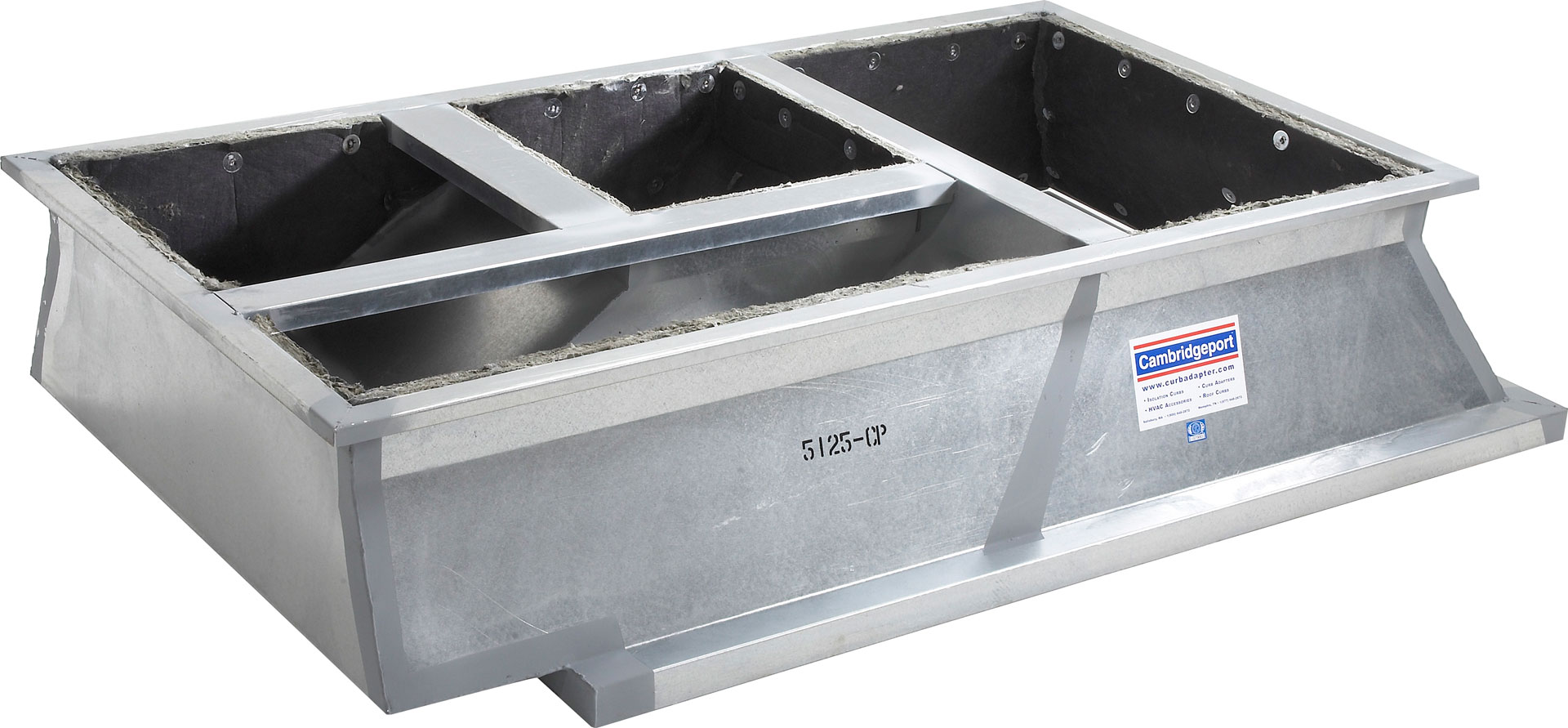 Are all curb adapters created equal?
The truth is inexpensive curb adapters may be costing you more than you think. Most manufacturers design their curb adaptors without considering what is best for airflow. They plenumize the adapter which causes static pressure to rise and as a result causes airflow problems as well as well as reduces energy efficiency. Use Cambridgeport adapters and know you are getting a high quality retrofit product everytime!