Designed, Built & Delivered Right. Everytime.
Isolation Curbs / Rails
Cambridgeport's vibration isolation curbs and rails reduce transmitted noise and vibration from compressors and fans.
---
ASI (Adjustable spring isolation curb)
Features
Easy installation
Adjustable springs
Standard seismic rated
Can be wind/hurricane rated
Fully welded
Heavy gauge galvanized steel
Laterally stable
Full perimeter weather tight seal
Wood nailer
Removable spring pocket cover
1″, 2″ or 3″ spring deflection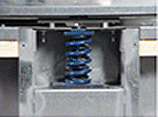 Spring pocket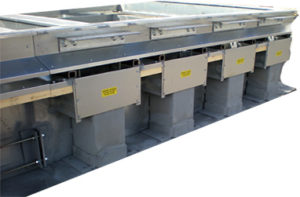 Cambridgeport's adjustable spring isolation curb flashes into the roof like a regular roof curb eliminating the need for welded stub-ups and saves hours of time on the roof. Enjoy a sturdy galvanized steel lower body and heavy gauge galvanized steel top rail. You will not find any frustrating chicken wire on our high quality roof curbs.
No stub-ups
No chicken wire
Easily flashed in
High quality steel
---
FSI (Fixed spring isolation curb) ( available as rail only )
Features
Standard seismic rated
Supports up to 15,000 lds
Can ship unassembled
Heavy gauge galvanized steel lower body
Extruded aluminum top rail
Laterally stable
Full perimeter weather tight seal
Wood nailer
1″ or 2″ spring deflection
Can be wind/hurricane rated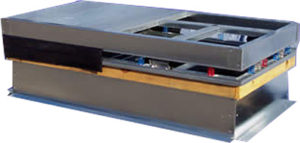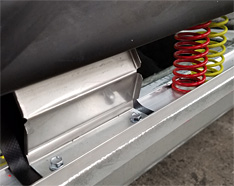 Custom options available for both isolation curbs

Find Isolation Curbs / Rails